Vibra Sandmaster Sand Infiller:
The only two in Australia
The Vibra Sandmaster will effectively decompact and surface drain the soil all in one pass. Mounted
in the front of the Vibra Sandmaster is the Verti-Quake, which decompacts and slits the turf down to
20cms deep. Vibrating coulter blades open up the slits and inject sand down to between 15- 20cms.
A rear set of flotation tyres gently firm up the ground leaving a level ready-to-play surface. The
Vibra Sandmaster works with wet or dry sand or gravel and shows very little surface disturbance.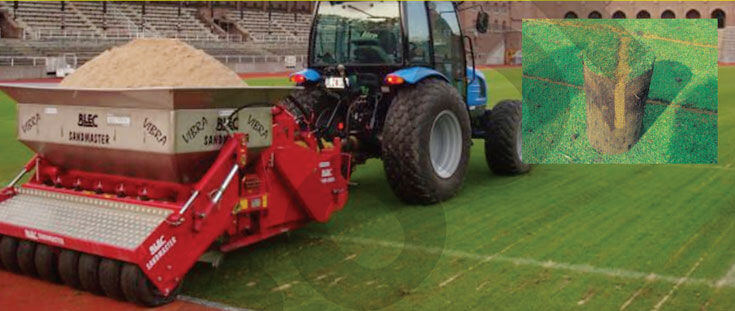 SPECIAL FOR ROOTPRUNING WITHIN A 2 HOUR RADIUS OF
BROADFORD, VIC, FROM MAY TO AUGUST $3000+GST FOR HIRE OF TWO ROOTPRUNERS FOR 7.5 HOURS NON-STOP
Root Pruner
Tree roots damage walkways and cart paths plus steal moisture and nutrients from fine turf. Until now, root pruning was a difficult task, slow and messy, mostly done by a back hoe or ditch witch. The ROOT PRUNER by Imants makes root pruning simple, quick, and with No Clean Up. The ROOT PRUNER is the perfect remedy for reducing turf decline caused by competition with tree roots for water.

The ROOT PRUNER by Imants continuously aerifies and double prunes tree roots with diameters up to 5" at a depth of 9 inches with No Clean Up. Engineered, designed, and built in Holland, the ROOT PRUNER is equipped with 6 hardened steel blades that is driven by a patented triple reduction planetary gear box for maximum torque.


540 & 1000 rpm PTOs

Prunes 5" Diameter Roots

Variable To 9" Depth
The LTM 43 Dethatcher
This specially built machine dethatcher/scarifier is 4.3 meters wide and can dethatch down to 40mm, with 3mil bladews. The hydraulic float system on each module lets it float without scalping and damaging your turf.
[image|22] does not exist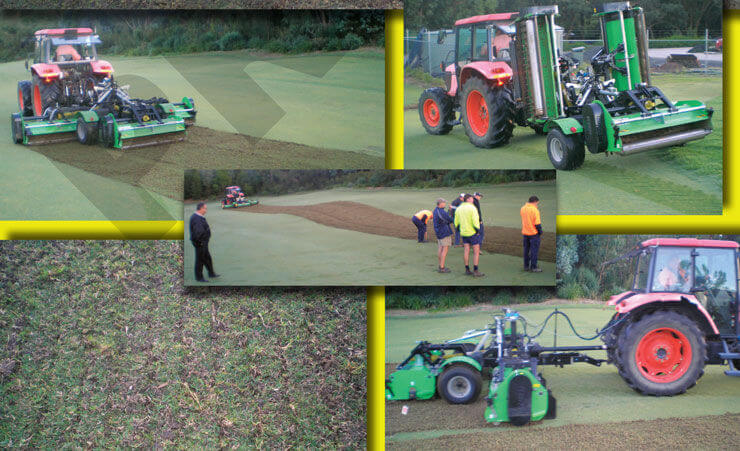 Contact Lawn and Turf Maintenance