Imants Sandcat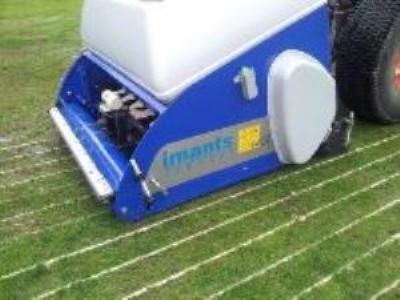 We have a new piece of Machinery which we have brought into Australia for the first time.
It's called the Imants "Sandcat"
The Imants Sandcat moves lightly over the Turf, Slitting the Surface and introducing Sand or Crumbed Rubber into the Slits to improve Surface Drainage and to relieve Compaction in High Traffic Areas.
In Trial Work so far, by incorporating Crumbed Rubber within the top 100mm of the Profile, has assisted with the removal of the Surface Water, Surface Stabilization and quicker recovery of the Grass by the Rubber maintaining Warmer Soil Temperatures.
Working depth : 75mm – 120mm Blade spacing : 6" - 150mm