Scarifying and Sweeping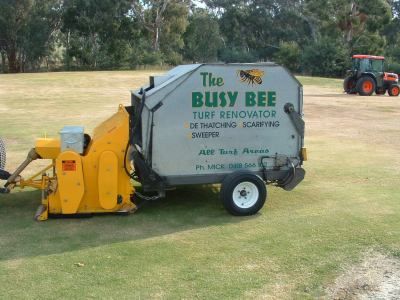 We have 6 Busy Bee scarifyers, holding 3m3 of Material, with 3mm or 1.6mm Blades capable of Scarifying and Sweeping 12 Hectares per Day.
Two larger Busy Bees have been added to the Fleet holding 10m3 and 12m3 of Material which means less Stoppages to Tip.
When Scarifying Fairways we Scarifying from Green to Tee.